Welcome to Santa Clara, CA
Beautiful Santa Clara, CA, in the heart of the Bay Area's Silicon Valley, is less than fifteen minutes from San Jose International Airport. Residents of Tamarack Apartment Homes enjoy the overflowing bounty of everything the Golden State has to offer, from fabulous dining to 300 days of year of sunshine. Stay fit and connected to the greater community at Warburton Swim Center and the Santa Clara Community Center. Broaden your perspective at Triton Museum of Art. There's always something interesting to do or see near your apartment or townhome in Santa Clara.
Eat & Drink
Pho Huong Viet Noodle House
New Krungthai Restaurant
California Pizza Kitchen
Bazille
Mio Vicino
Fish Market Restaurant
Birk's
456 Chinese Restaurant
Burbon Pub at Levi's Stadium & Santana Row
Yard House
Cheesecake Factory Restaurant
LB Steak
Straits Restaurant
Maggiano's Little Italy
VeggieGrill
Blowfish Sushi
Lisa's Tea Treasures
Bennigan's Grill & Bar
Mongolian BBQ
Sara's Kitchen
Sprouts Farmers Market
Out & About
Levi's Stadium
Shoreline Amphitheatre
Avaya Stadium
Civic Center Park
Guadalupe Gardens
Deep Cliff Golf Course
Westfield Valley Fair Mall
Santana Row
Santa Clara Town Center
Warburton Swim Center
Pruneridge Golf Club
AMC Mercado 20 & Cinemark Movie Theatres
Steve Carli Park
Santa Clara Central Park
Santa Clara Community Center
Triton Museum of Art
Downtown San Jose
Children's Discovery Museum of San Jose
San Jose International Airport
Happy Hollow Park & Zoo
Employers
NVIDIA
Santa Clara University
Apple
Adobe Systems
Cisco Systems
EBay
HP
Intel
Kaiser Permanente
Lockheed Martin Space Systems
Microsoft
NASA
Schools
Buchser Middle School
Scott Lane Elementary School
Washington Elementary School
C.W. Haman Elementary School
Santa Clara High School
Wilcox High School
San Jose City College
Mission College
De Anza College
Santa Clara University
Stanford University
San Jose State University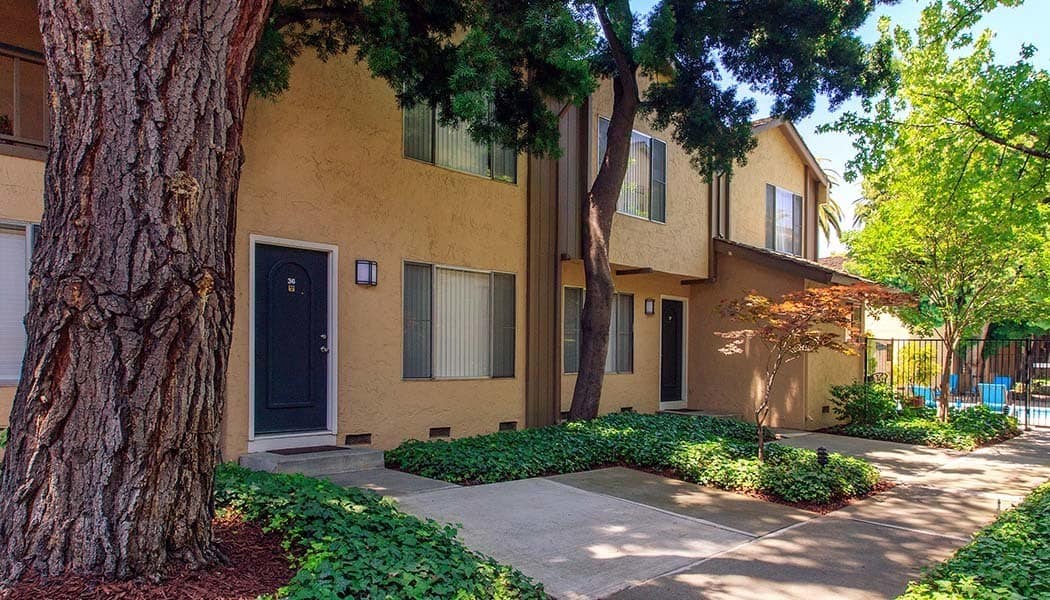 The Ultimate in Convenience
While you may be inspired by your gourmet style kitchen, you won't want to miss out on the eclectic and delectable dining available to you in Santa Clara. Wake up your palate at Pho Thanh Long Restaurant or New Krungthai. Live like you've got season box seats at Levi's Stadium with a meal at Bourbon Pub. Stop in at Maggiano's Little Italy after some shopping at Santana Row.
It's all at your fingertips when you live at Tamarack Apartment Homes in West San Jose, CA. Schedule a private tour today.